Rugged Liner E-Series 

Rebate
Claim a $75 Prepaid Mastercard® Card with the purchase of Rugged Liner E-Series Hard Fold Truck Bed Cover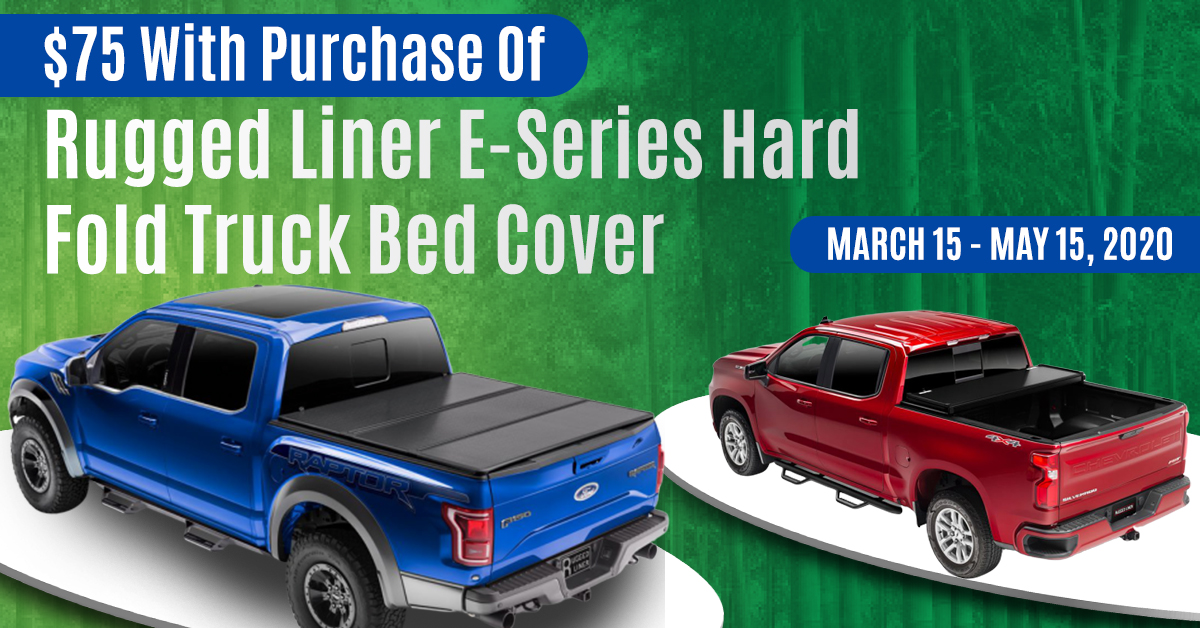 Rugged Liner E-Series Cover
Rugged Liner E-Series Cover– a seamless and secure Hard Folding truck bed cover designed and engineered to greater expectations.
Features
Resilient panels manufactured with aluminum skins and solid cores.
Easy on or off installation within minutes.
Easy to use rear latches.
Overlapping cab with dual seal.
Dual hinge seals.
Warranty
The E-Series Hard Folding Truck Bed Cover has a 3 Year Limited Warranty*
THE MOST ADVANCED TRUCK BED COVER EVER MADE.
Rugged Liner's E-series hard folding cover features panels manufactured with aluminum skins and solid cores to provide strength and durability in tough conditions. E-Series Hard Folding Covers also have an overlapping cab dust seal to provide the best protection against water intrusion.
The economical E-Series Hard Folding Cover comes completely assembled in the box and can be installed in ten minutes or less for a quick and easy installation.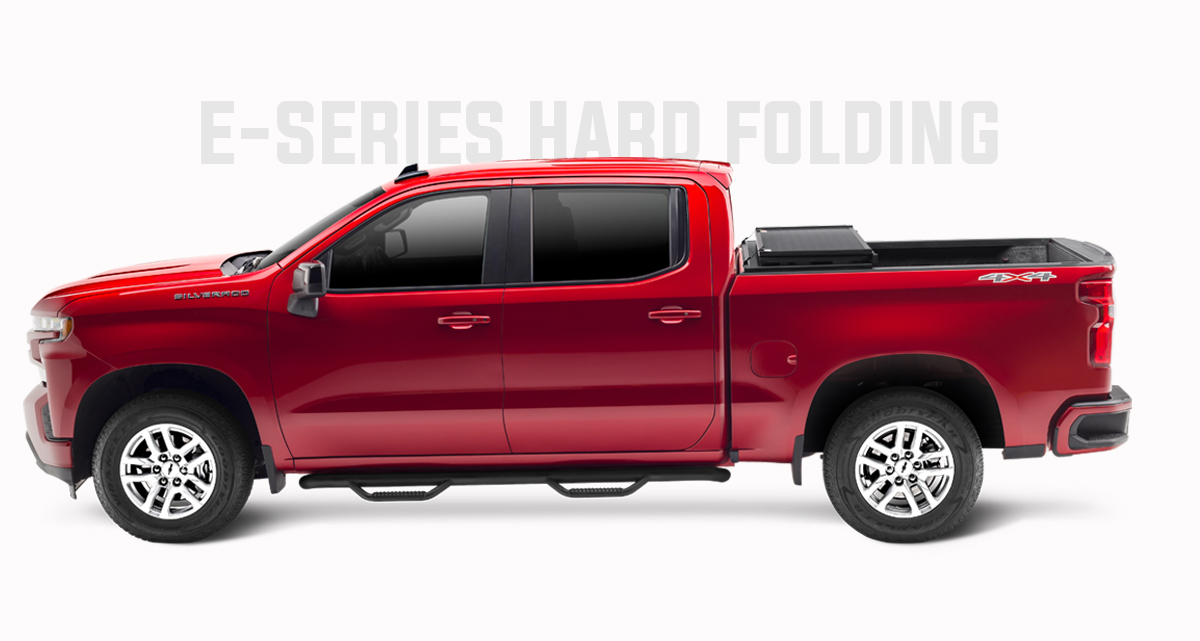 TonneauCovered.com is

 

an Authorized Dealer of Rugged Liner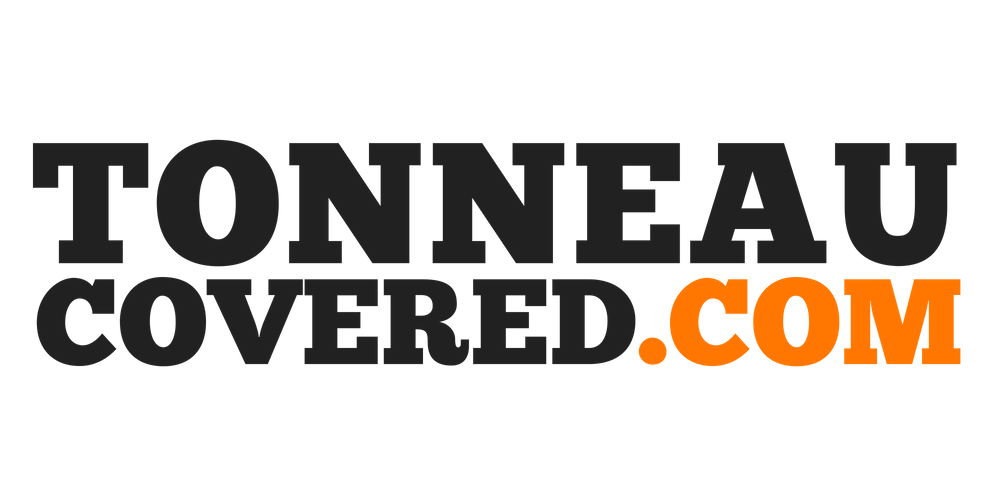 Why Buy From Us? Because We've Got Your Back In 3 Ways That Matter Most…
Lowest Price Guaranteed
We can give you the lowest prices on tonneau covers under what you find on the Internet. That's because we send you the products directly from the warehouse.
No Middle Man
Avoid paying middle man fees big e-commerce websites charge you. We cut out the middle man so you can have the best prices.
No Extra Costs
You get FREE shipping. And most of the time we can get your cover to you in under a week. Plus, you won't pay any sales tax if you live outside of Arizona.
Loved By Over 100,000 Truck Owners
What Our Customers Say About Us
We love getting pictures like this after you use our tonneau cover search engine and find the best deal!
Thanks for the shout out, Antonio!
"I love my new cover and it was pretty easy to install… even this Gramma had it installed in a little over an hour… you guys are the best… I'm sure my Son-in-law will be ordering one soon… thanks for the super fast shipping!"
"I love my hard 2.0 cover & can't believe the quick service & delivery. It was less than 12 hrs."
(Ray's delivery was of a typical speed. kind of cool when that happens)