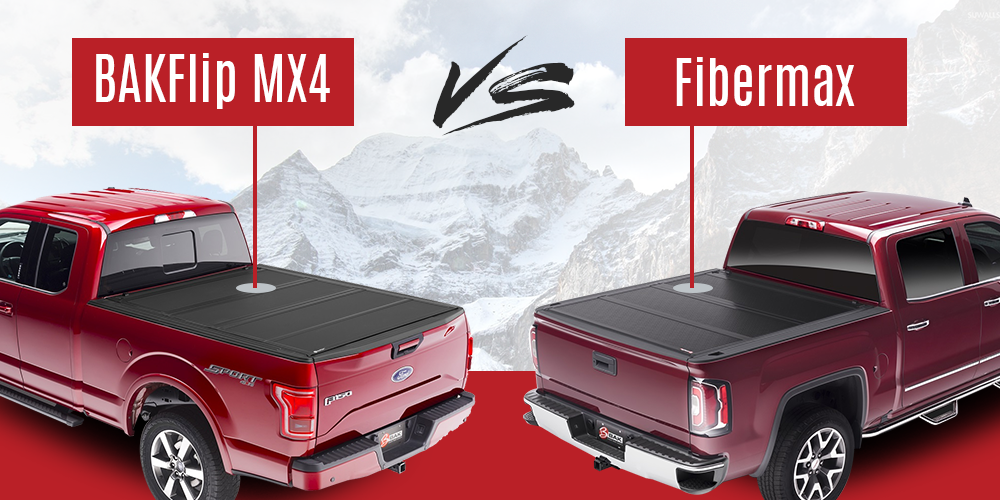 Enjoying the immense pride that comes with owning a nice pickup truck?
You surely deserve that. But don't forget, it can be costly if you fail to protect your truck bed.
Turning to high-quality tonneau covers is the first-line of protection for pickup truck owners against damage and theft.
From cargo security and weather protection to improved gas mileage and an enhanced look, these truck bed covers have a lot to offer.
Now, if you conduct a market survey to find the best bed cover for your truck, you'll come across a wide range of options. Most designs focus on either protection or convenience. If it offers extra protection, it'll be too complicated for everyday use and if it's accessible and convenient, it may not be a foolproof cover. We assume you'll want both in one – it's a long-term investment, after all!
That's where BAKflip tonneau covers come in!
BAKflip is a leading company that has been making truck bed covers for years. Reliable and well-designed, these covers not only shield your truck bed and cargo but also give your vehicle a modern look.
Today, we'll talk about BAKflip's, MX4 vs. Fibermax – two top-rated models in the market today.
The BAKflip MX4
The BAKflip MX4 is one of the most popular bed cover designs among truck owners. It manages to strike the perfect balance between protection and convenience.
This heavy-duty tonneau cover features a tri-fold design with 4 aluminum panels for maximum durability and functionality. Super easy to install and remove, this bed cover offers quick bed access for everyday use. The soft bed cover ensures considerable protection against harsh weather conditions, water damage, as well as theft. Although there is no lock system in place, the panels of this cover resist deformation and can carry up to 400 lbs of weight.
In addition to this, the BAKflip MX4 is designed to resist leaks. It repels water and keeps most of the moisture out to keep the truck bed as dry as possible. The best thing about this cover is that is highly affordable and offers the best value for money.
The BAKflip Fibermax
The BAKflip Fibermax is the most budget-friendly truck bed cover. It is lightweight, durable, and easy to use in the long run.
This truck bed cover is made of fiberglass-reinforced polymer for extra safety and convenience. It shields against dents and scraping while the aluminum layer provides a sturdy structure. It also features rubber bumpers to fight unpleasant weather conditions and a unique hitch-and-latch system to make sure your cargo remains safe throughout the journey.
Regardless of the functional innovations in a lightweight, sturdier structure, this tonneau cover is quite affordable for truck owners.
Key Features
Let's now compare the key features of the two models to see which one is better for you.
Design and Appearance
Although both the MX4 and Fibermax are designed the same way, there are certain differences between the two.
One of the most prominent ones is in the style of these tonneau covers.
The MX4 model is split into four cover panels while the Fibermax is split into three. Apart from this, the injection-molded latch system of the MX4 model tends to perform better than the aluminum latch system of the Fibermax model.
Furthermore, you can easily latch the MX4 when your truck's tailgate is closed with no problems while the Fibermax cover needs to be lifted when you're shutting the tailgate.
Construction Materials and Finish
Another key point in the whole MX4 vs. Fibermax debate is the construction material used.
The MX4 features an all-aluminum structure that makes for its sturdiness and durability. On the other hand, the Fibermax is made of a combination of aluminum and fiberglass. The fiberglass-reinforced polymer makes the truck bed cover extremely lightweight and easy to use and carry.
In addition to this, the aluminum panels give the MX4 model a matte black finish that is smooth to touch while the Fibermax has a textured, glossy black finish for maximum durability and protection against corrosion, fading, and rust.
Weight Capacity
The aluminum panels of the MX4 are not only strong and durable but also able to carry up to 400 lbs without the risk of deformation. On the other hand, the Fibermax is believed to be able to carry around 300 lbs of load.
With only a slight difference in weight capacity, these tonneau covers are extremely durable and are perfect for everyday use.
Long-term Performance and Durability
While both the MX4 and Fibermax are best-seller products, the latter receives more votes when it comes to long-term durability and functionality. Users report that it is more resistant to dents and stuffing and is more likely to look like new in the long run as compared to the MX4 model.
Product Specifications
Here's an overview of the specifications of the two models to help you find the best bed cover for your truck.
The BAKflip MX4
Weight capacity: 400 lbs
Aluminum material
Matte black finish
Quick total bed access
Enhanced side rails
Dual-action tailgate seal
Bolt-on installation; no drilling required
Easy to use
Enhanced rod clips for better clamping
Drain tubes included
Enhanced rubber seal end caps offer maximum functionality and aesthetics
Bumpers serve as an extra cushion when folded against the cab
The BAKflip Fibermax
Weight capacity: 300 lbs
Aluminum and fiberglass-reinforced polymer material
Glossy black finish
Whole bed access
Water drainage rails
Easy installation without the need for drilling
EPDM rubber seals to prevent water damage
Automatic latching system
Added cab and window protection
Rail guides for easy mounting
A quick release attachment system
The MX4 vs. Fibermax: Which Should You Choose
In the  MX4 vs. Fibermax debate, which bed cover do you think deserves to be the winner?
If you ask us, we'll probably say both! Well, it really depends on your truck's specific needs, the climate and weather conditions in your area, and of course, your lifestyle. Typically, you should consider going for the MX4 model if you're likely to carry heavy cargo. On the other hand, if you're looking for a truck bed cover that performs exceptionally well on rough tracks without causing inconvenience, you may like the Fibermax model better.
At the end of the day, your personal preferences and your truck's needs are what matters when choosing the best bed cover for your truck!
Get the Best Price!
If you want to buy a tonneau cover or other parts at affordable prices, we've good news for you. Truck owners are saving up to $100 on premium-quality covers. Get in touch with a parts expert TODAY and get yours!