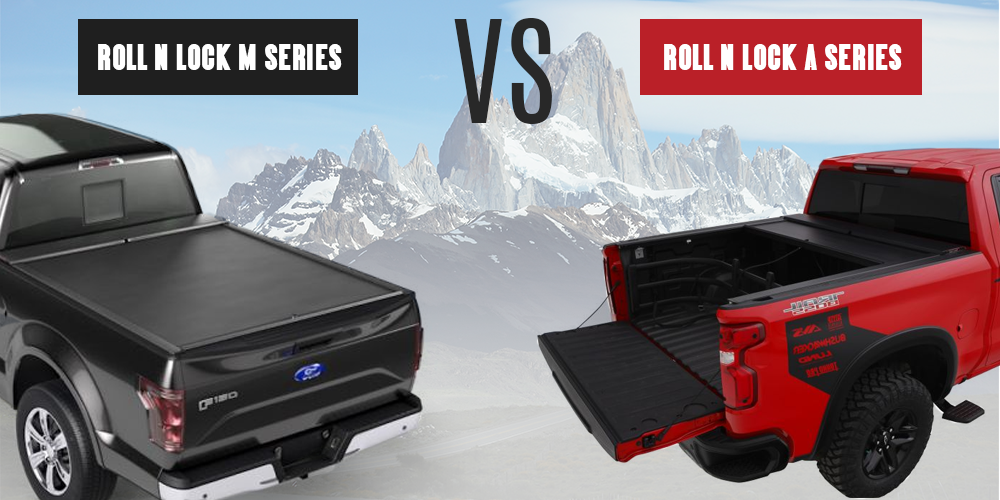 Finding the right bed cover is not always an easy job. You need to find one that not only protects your cargo, but also fulfills all your other requirements like easy access to the truck bed, protection against elements of nature, etc.  When you head out to buy a tonneau cover for your truck, you are likely to feel overwhelmed by the sheer number of options available in the market.
From the price of the cover to its features, efficiency, and aesthetics, there's a lot that you have to consider in order to make the right decision. Surely, you don't want to be stuck with a truck bed cover that doesn't meet your need since it is a fairly large and long-term investment. So what can you do to make sure that you choose the perfect truck bed cover for your truck?
Well, the answer is simple – all you have to do is brush up your knowledge about tonneau covers and do some research before making the big purchase. Let's take a look at some products from one of the most trusted tonneau covers manufactures in the market, Rock-N-Roll.
Rock-N-Roll Products
Rock-N-Roll is a renowned name in the tonneau cover industry. The company has always been at the top of its game, manufacturing top-quality, durable, and sturdy retractable truck bed covers. In 2016, the company was acquired by Lund International, which is a leading designer and manufacturer of automotive accessories in the world.
One thing is for sure – if you are looking for high-quality tonneau covers for your truck, Rock-N-Roll products will not disappoint you. The company offers various tonneau cover, each featuring desirable features. Scroll down to take a look at Rock-N-Roll A-Series and M-Series to learn more about them and find just the right tonneau cover.
Rock-N-Roll A-Series
Rock-N-Roll A-Series is the perfect amalgamation of technology, functionality, and aesthetics. The innovative truck bed cover features a number of unique specs. For starters, the body of the A-series cover features powder-coated aluminum, which is bound together using patented hinge technology. The innovative design and features also help in providing an almost impenetrable seam which will keep your cargo safe and secure at all times. This is what really set the A-series apart from its competition.
While most other aluminum truck bed covers depend on a thin, exposed rubber seam for keeping your cargo safe, A-series offers heavy-duty silicone hinges that are concealed using aluminum seam. This takes security and reliability to the next level.
Rock-N-Roll M-Series
Perhaps the best part about M-Series is its vinyl-over-aluminum laminated construction. But this is not what really set this product apart. It is the unique design of the slatted aluminum substrate that makes M-series stand out from the crowd!
Apart from that, the product offers multiple other features that guarantee to help you forget about all your tonneau cover troubles. You no longer need to worry about struggling with hinged or solid covers or stressing over fabric shrinkage. Cherry on the top – the truck bed cover offers exemplary security, turning your truck into an impenetrable fortress where your cargo will remain safe and secure.
Key Features
Appearance
Both the covers, A-Series and M-series, are aesthetically appealing. The vinyl laminated surface of M-series adds a sleek and glossy touch to the overall appearance. On the other hand, A-series, with its powder-coated aluminum cover body, looks equally appealing. So irrespective of the type of tonneau cover you opt for, you can rest assured that it will add an X-factor to your truck.
Installation
The installation process for both truck bed covers is fairly simple and almost the same. You can do it on your own without much hassle in just a few hours. The best part is that drilling is not required so you have nothing to worry about. To make it even easier, a detailed installation manual with simple illustrations is available online to make sure you have no problems.
Lock Security
Security is often the deciding factor when it comes to purchasing a tonneau cover. The good news is that A-Series, as well as M-Series, offer top-notch security that surpasses almost all other ordinary truck bed covers. However, the covers use different security mechanisms.
A-Series allows for enhanced security by featuring heavy-duty silicone hinges and then concealing them with an offset aluminum seam. This makes the truck bed cover knife-resistance, which means you can rest assured that even if someone tries to cut or damage the hinges, they don't stand a chance against your A-Series security mechanism.
M-Series, on the other hand, is designed with a slated aluminum substrate to support the vinyl surface. Each slat is interlocked with the help of a hinge. The shape of the distinctively-contoured hinges makes this cover sturdy and secure.
Convenience
Ease of use and user convenience is of top-priority for Rock-N-Roll. This is why both these tonneau covers are designed to be highly convenient. As stated above, they are easy to install but that's not it. The covers also offer easy and instant access to the truck bed. The retractable function of the covers allows the truck owners to open and close the cover within seconds without using any tools. Plus, there are no snaps or heavy folding panels so you can do that without any hassle.
Product Specifications
Here's a brief once-over on both the products to further guide your decision.
Rock-N-Roll A-Series
Material: Aluminum
Style: Retractable
Panel quantity: 1
Specific fit
Lockable
Comes with mounting tools
Does not include support batten
Rock-N-Roll M-Series
Material: Vinyl
Style: Retractable
Panel quantity: 1
Specific fit
Lockable
Comes with mounting hardware
Does not include support batten
Which One is the Best for You?
We can conclude that both products are good-quality, sturdy, durable, and will get the job done in a splendid way. However, they are designed using different materials so that's one factor that you should consider while choosing the right truck bed cover. Secondly, while both products will work well to protect your cargo, A-series is all about security.
Keeping your requirements and the product specifications in mind, you can now make an informed decision!
Get the Best Price!
If you want to buy either of these tonneau covers for your truck, here's how to save money on both. Truck owners are saving up to $100 in just 5-minutes by doing this! Click here to have a parts expert lookup the price for your truck right now.